Ng Pui Khim, Female Family and Divorce Lawyer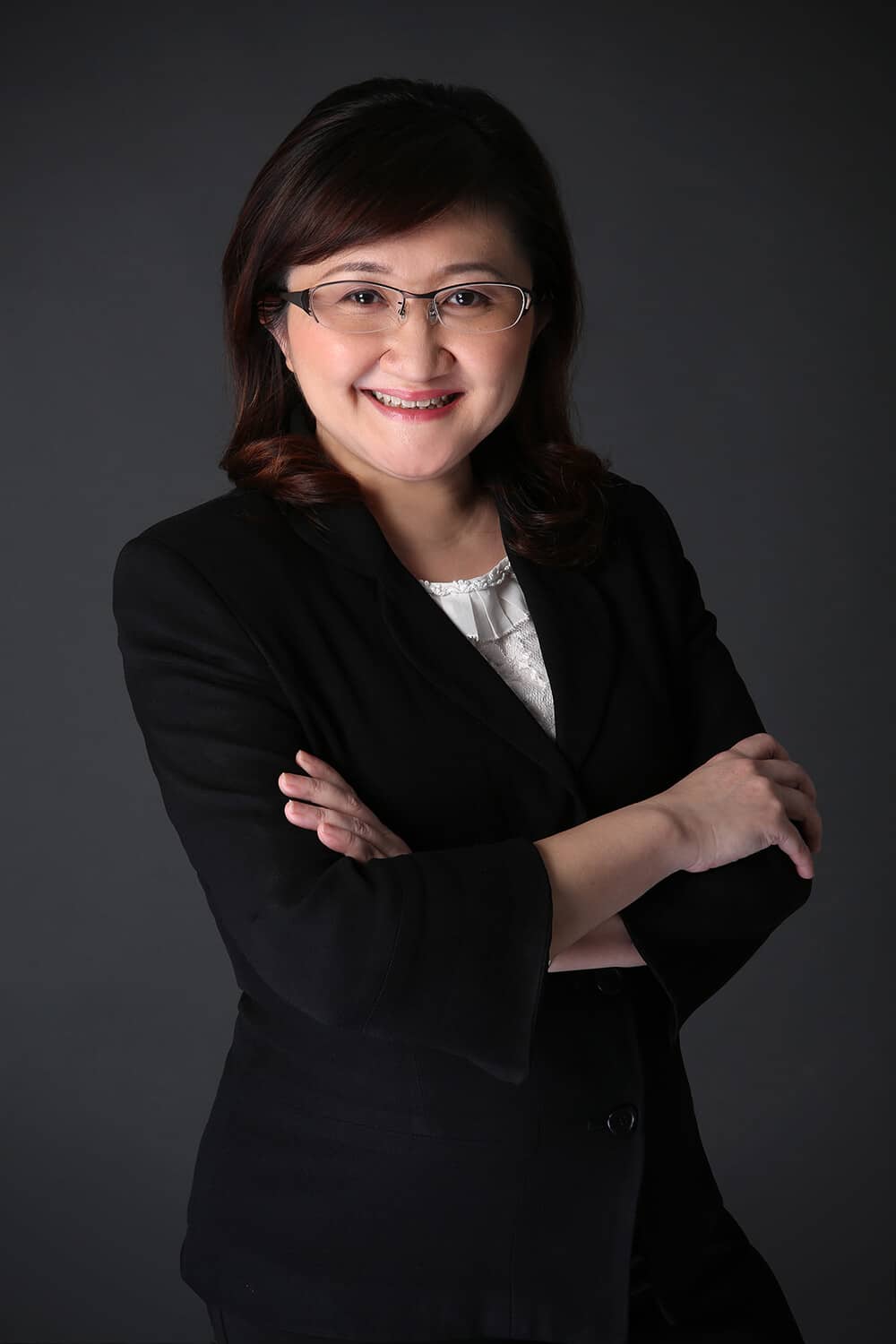 Ng Pui Khim is a senior female family and divorce lawyer with over 20 years of private practice experience focusing on divorces (family and matrimonial law), real estate (conveyancing practice), wills and succession law.
Pui Khim read law at the National University of Singapore and graduated in 1991 with a Bachelor of Laws (Hons) degree. She was admitted as an Advocate and Solicitor to the Singapore Bar in 1992.
As an experienced female divorce lawyer, she has represented clients in matrimonial matters such as divorce, child custody, maintenance and division of matrimonial assets in proceedings conducted at the Family Court, High Court and the Court of Appeal. She is a familiar face at the mediation chambers in Child-Focused Resolution Centre. She has extensive legal practice experience in contentious as well as non-contentious divorce suits.
Pui Khim represents a wide spectrum of clients that include private individuals as well as corporate entities. She acts for major banks and financial institutions such as DBS Bank, UOB Bank, OCBC, HSBC and State Bank of India. She handles sale and purchase transactions involving residential (both private and public housing), industrial and commercial properties.
She completed the Parenting Coordination Training Programme conducted by the Family Justice Courts in February 2016. This training course paves the way for child-focused alternative dispute resolution (ADR) process, which will soon be introduced into our family justice system in Singapore.
Pui Khim was selected to attend and successfully completed the Family Law Mediation training conducted by the Pepperdine University School of Law, U.S.A., held at the Family Justice Courts of Singapore in November 2016.
Pui Khim has been invited to speak in radio talk-shows at 938Live and has appeared on Channel NewsAsia television programme to speak on matrimonial practice. She has been invited to attend dialogues at Family Court to give feedback on issues pertaining to family law practice.
Other than English, she is also conversant in spoken mandarin and in the Teochew dialect.
Pui Khim believes in rendering professional, personal and affordable legal services to clients with utmost integrity.
Appointments
Accredited Associate Mediator, Singapore Mediation Centre
Accredited Family Mediator, Singapore Mediation Centre (Family Mediation Scheme)
Accredited Collaborative Family Practice Panel Lawyer, Singapore Mediation Centre
Associate Mediator, Panel of Mediators under Singapore Law Society Mediation Scheme
Facilitator for real estate practice in the annual Singapore Bar Examinations (Part B) conducted by the Singapore Institute of Legal Education for law graduates taking the Bar exams.
Qualifications and Admissions
LL.B Hons. (Singapore), 1991
Advocate & Solicitor of Supreme Court of Singapore, 1992
Commissioner for Oaths, Singapore Academy of Law
Areas of Practice