Divorce in Singapore can be a complicated and long process, even if both parties are able to agree on the divorce and the ancillary matters (such as custody, maintenance and asset split).
In 2015, the Family Justice Courts in Singapore introduced the simplified uncontested divorce proceedings track.
This means that as long as both parties will not contest the divorce and have come to a consensus on ancillary matters, the divorce in Singapore can take as little as four months.
On top of that, most of the work is done by the divorce lawyers. Apart from appearing in the lawyer's office to sign off the paperwork, both the defendant and the plaintiff need not attend court.
The simplified divorce track is considerably less costly than the usual divorce track.
Here is an Overview of How the Simplified Divorce in Singapore Track is Like
The couple agrees to the divorce and all ancillary matters.
Court documents are filed, signed and set down for hearing by the Family Court.
Hearing and passing of interim judgement.
If an interim judgement is granted, the final judgement will be granted three months later.
Let's get down to some details.
Divorce Process & Procedure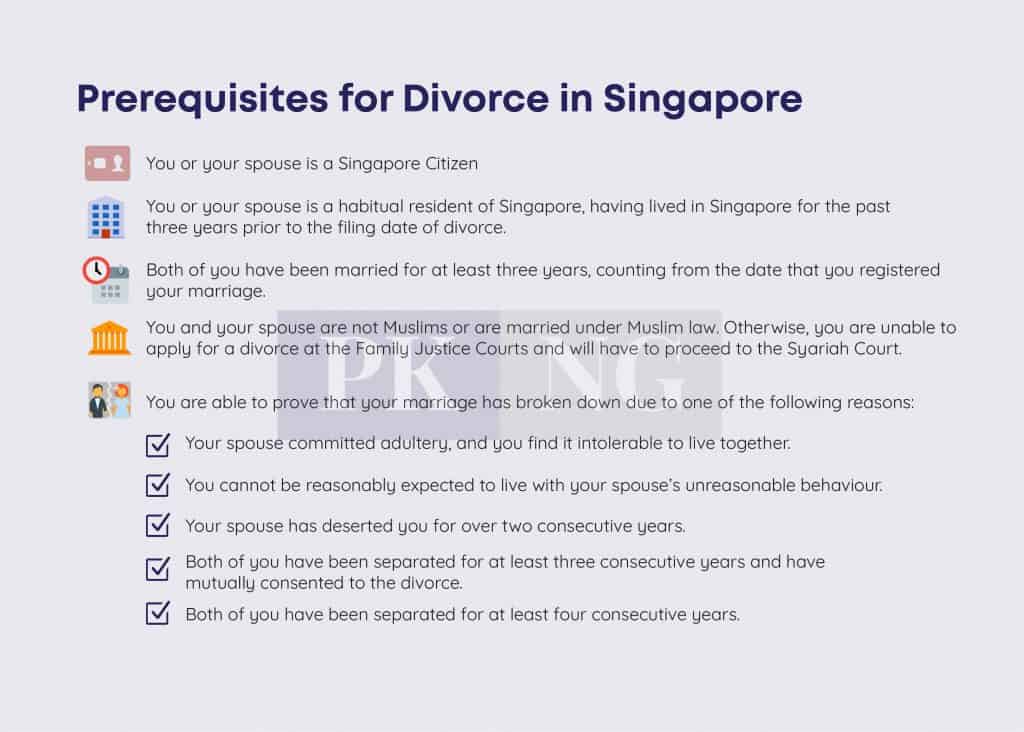 The prerequisites for the normal divorce procedure still apply to this simplified track: Filing for divorce in Singapore can only be done if all of the below-stated prerequisites are met:
You or your spouse is a Singapore Citizen; or
You or your spouse is a habitual resident of Singapore, having lived in Singapore for the past three years prior to the filing date of divorce.
Both of you have been married for at least three years, counting from the date that you registered your marriage.
You and your spouse are not Muslims or are married under Muslim law. Otherwise, you are unable to apply for a divorce at the Family Justice Courts and will have to proceed to the Syariah Court.
You are able to prove that your marriage has broken down due to one of the following reasons:

Your spouse committed adultery, and you find it intolerable to live together;
You cannot be reasonably expected to live with your spouse's unreasonable behaviour;
Your spouse has deserted you for over two consecutive years;
Both of you have been separated for at least three consecutive years and have mutually consented to the divorce; and
Both of you have been separated for at least four consecutive years.
To Qualify for the Simplified Divorce Track
On top of those conditions, to qualify for the simplified track, both parties must have an agreement on:
The divorce
Custody (if any child is under the age of 21)
Which parent to have care and control of the children and the access rights of the other parent
Division of matrimonial home
Division of matrimonial assets
Maintenance of wife
Maintenance of children
Costs
Court Documents to be Filed
Writ for Divorce
Statement of Claim
Statement of Particulars
Affidavit of Evidence in Chief
Draft Consent Order
Defendant's consent
Request for Setting Down Action for Trial
Why You Should Still Engage a Lawyer When Filing for Divorce in Singapore?
Divorce is already taxing enough. The process of understanding the divorce procedure, decoding the jargons and carrying out the tasks can be daunting and adds on to your stress.
As you can already see, many documents need to be customised to fit specific situations even in the simplified track.
If the papers are inappropriately filed, your divorce can drag on indefinitely, until the court finds it satisfactory. A lawyer can help you deal with the paperwork professionally and expedite the process.
On top of that, an experienced lawyer can give you proper advice and help you assess if the terms of the settlement are equitable to you, especially with regards to the splitting of assets, child custody and maintenance.
Having an affordable, fixed fee that can get you an experienced professional to help you with the divorce procedure may end up saving you more time, money and trouble.
If you want to find out more about the process of filing for divorce in Singapore, you can check out the resources by Family Justice Courts. Do you need an experienced divorce lawyer? Contact us today by calling us at  (65) 6323 1261 or contact us through our enquiry form.
Featured image by rawpixel on Unsplash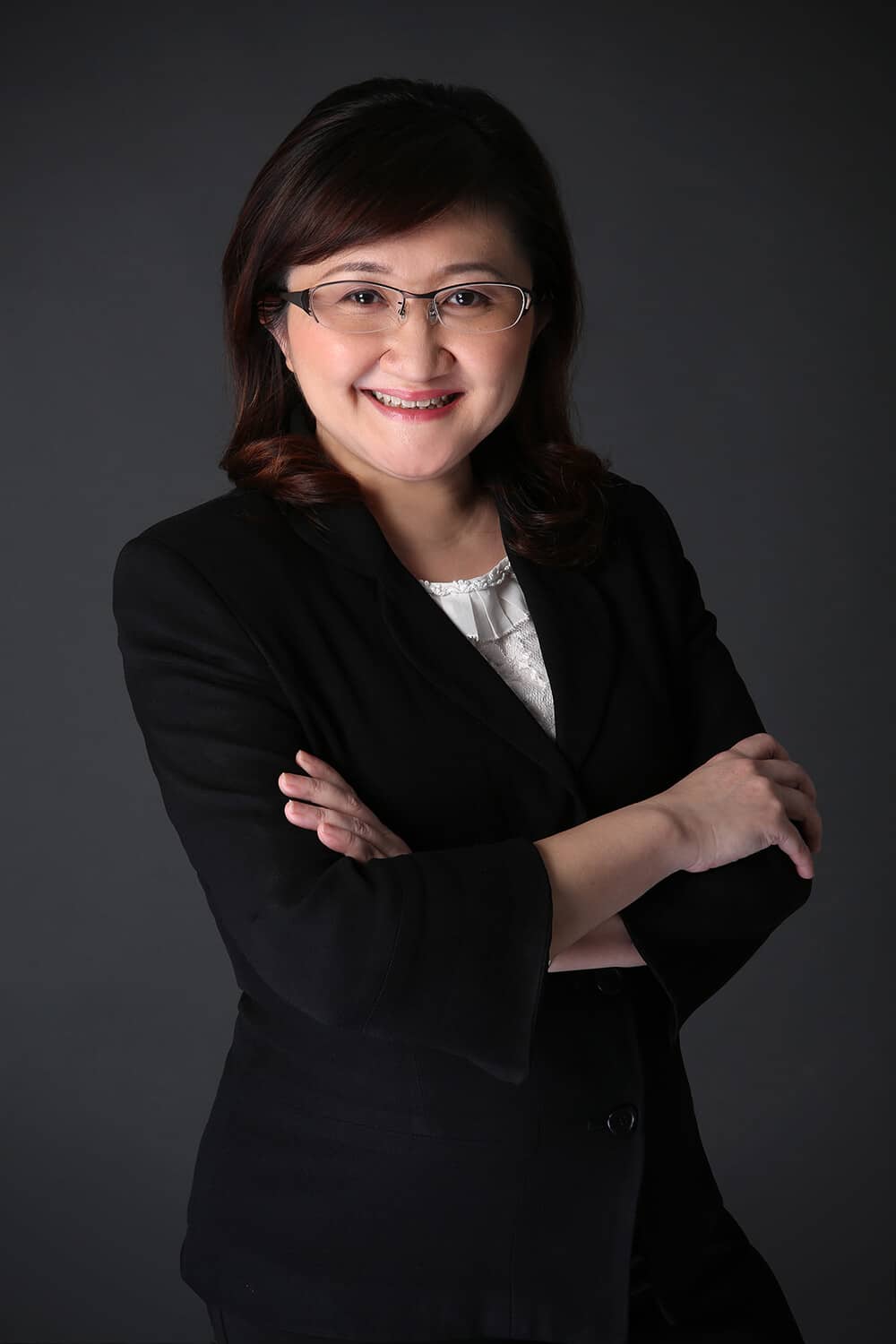 Ng Pui Khim is a senior lawyer with over 20 years of private practice experience focusing on divorces (family and matrimonial law), real estate (conveyancing practice), wills and succession law.
Terms of Acceptance
All rights reserved. Any information of a legal nature in this website is given in good faith and has been derived from resources believed to be reliable and accurate. The author of the information contained herein this website does not give any warranty or accept any responsibility arising in any way, including by reason of negligence for any errors or omissions herein. Readers should seek independent legal advice